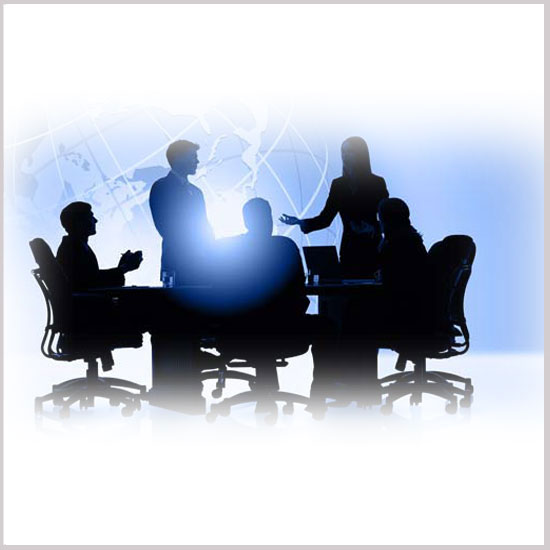 My name is Tommy Swanson and I'm the owner of StoneHenge Roofing & Exteriors. My mission is to have a successful business to pass down to my son. The most successful roofing businesses have a loyal customer base that continues to prosper even without hail storms. Over 65% of our business is coming from referrals and word of mouth. The only way to do that is to go the "Extra mile" past what customers expect. If you read some of the reviews from my clients, I hope my dedication to customer service will become apparent.
IF IT SOUNDS TOO GOOD TO BE TRUE, IT PROBABLY IS
I have witnessed a downturn in the reputation and perception of the roofing industry especially in the last 5 - 10 years. This has partly been brought about by the three large storms that have hit Omaha and Council Bluffs. Wherever there's a storm with hail damage, a flood of out of town and local roofing companies converge on homeowners like a pack of ravenous wolves. It is not uncommon to have ten to twenty salesmen knocking on your door in one day! Most people know by now that it's not a good idea to hire "Out of town" contractors. Even the local news stations constantly warn of unscrupulous contractors offering sometimes outlandish "Deals" and "Warranties" with no intention of following through. But how do you know for sure if they're "Out of towners"? Typically, the more savvy companies purchase a "Local" phone number, "Local" PO Box, add your city as a one of their "Locations" on their website and some even rent temporary space to appear local. Then, when most of the work has been contracted out, they cancel their phone, mailing address, and duck out of town leaving behind thousands of homeowners with nowhere to turn when their down payment has been cashed and no materials delivered, shingles blow off, leaks appear, etc. (Believe me, no one is going to drive up from Texas to fix the leak in your kitchen) I wish I had room to tell you all the horror stories I've been told from home owners through the years. A friend of mine in the roofing business and I agreed that we are always busy 1-3 years after a storm repairing all the shoddy roofs that were put on by disreputable companies.
IF THE COMPANY JUST WANTS TO DO YOUR ROOF, BEWARE!
The majority of profit after a storm is in your roof. They won't care about the rest of the damage to your gutters, downspouts, siding, window wraps, decks, etc. Because of this, they don't inspect the other damages to your home. If you have a company that just wants to do the roofing, it's extremely hard to find someone to come out and replace 20 feet of gutters; or one window wrap, or three pieces of siding. Now, you have to find and get bids from many more contractors to get the rest of the damage fixed.
We understand the difficulties a customer faces when choosing a contractor, because each and every one of us at StoneHenge are customers too. We know what you go through when trying to get service from contractors, so we strive to give you exactly what you want and more than you expect. We will do all the work you need to get your claim paid with the least amount of time expended on your part.
THE PROBLEM WITH HAIL STORMS - IS A LOCAL COMPANY REALLY "LOCAL"?
I would like to add one more caution for you to consider. Just because you hire a local company doesn't mean you'll get a local roofer.
Problem 1: A roofing company will keep the number of crews for the average amount of work they perform during the year. When a hail storm hits they hire 20 -30 part-time doorknockers to canvass the storm-damaged area. These people are expected to make a minimum of three appointments per day. Fifteen doorknockers will make 45 appointments per day! The salesmen (most of which are recently hired) are supposed to sell at least 1 in 5 appointments.
The math: 45 appointments of which 1 in 5 are required to be sold = 9 roofs sold...per day! 9 x 6 (Days/wk) = 54 roofs per week. 54 x 4 weeks per month = 216/mo. 216/mo. x 7 months is an increase of 1,512 roofs !!
Problem 2: If the company had the manpower to install 5 -10 roofs per week, and now they've sold 54 roofs week, the only way to do that is to hire more roofers. Unfortunately, they don't know the people, or the quality of their work, and rarely are background checks ever performed on the roofers and new salespeople Now, you have dubious salesmen promising the moon (To get their commissions) and out-of-town roofers doing a questionable job on the MOST important part of your house.......the roof. Also, the company doesn't have enough personnel to oversee the extra work they've taken on. Since roofers get paid by the "Square" (10' x 10' area), the faster they go........ the more money they make...........and with no one watching them.......?!...Where do these extra roofers come from? Stormchasers. I'm constantly barraged by people looking for work. Unfortunately, I don't know them or the quality of work they do. I don't want them practicing on my customers' roofs. LOGIC: Companies always keep their best roofers busy. In other words, the best roofers are not wandering around looking for work.
*If you check the contractor talk sites, the MOST important factor to getting a quality roof isn't the brand of shingles, or the warranties promised, or your sales person, or me....... it's the people installing the shingles on your roof. Can the roofing company tell you the names of the crew that will show up at your house? Believe me, not all crews are created equal!
Because of this, I know for a fact that tens of thousands of roofs have been installed by local companies and no one from the company was ever on the job site! It is however a way to increase your profits by 400 to 500% - and, these are the LOCAL companies. Now you know why the roofing industry has a shady reputation.
HOW ARE WE DIFFERENT THAN MOST COMPANIES?
*I only use 2 (Two) crews. It's the same family. They've been with me for almost eight years and I pay them more than any other roofers in town.

Roofers are only human. When the person that pays them is watching, they do a better job. Also, during and after installation I do random checks to inspect the workmanship.

We nail roll your yard with a magnet 2 - 3 times...... not once or in some cases none. Also, you will see me walking your property picking up nails (Before they get pushed into the ground). If your neighbor's house is close to yours, I go over and ask permission to nail roll their yard as well! (See reviews)

I check each and every roof during and after installation and award bonuses on the spot to anyone going above and beyond their normal responsibilities. (See our reviews)

We cover all your plants, shrubbery, move patio furniture, etc. to protect them from tear-off of your old shingles

IN MOST CASES I DON'T REQUIRE ANY MONEY UNTIL THE ROOF IS FINISHED AND WE'VE DONE ANY INSPECTION
NO COMPLAINTS and an A+ rating with the Better Business Bureau

Insurance claims: I've been told many times that I spent more time inspecting their house and property than the adjuster from their insurance company. I take dozens of high-resolution photos and show you the damages. Then if any damages weren't on the initial claim, I will meet for a re-inspect with the adjuster to address any discrepancies. I treat the adjuster with the utmost respect and over 90% of the time the claim is adjusted to cover the additional damage and an additional check is issued. Many of the adjusters have asked for my card to recommend me. (See reviews)
LIEN ON YOUR HOUSE BECAUSE OF LATE PAYMENT?
Unfortunately, because a majority of the insurance checks go to the homeowner 1st for their signature, then to the mortgage company for their signature, then back to the homeowner, delays in available funds can be delayed. Sometimes the 2nd check won't be issued until an inspection can be scheduled to verify the work has been done; all of this can take up to two to three months!
I know some companies will put a lien on the house if the invoice isn't paid with 30 days (read their contract) of completion. We are more than happy, with your permission, to assist in working with your mortgage company to schedule an inspection and get your check endorsed and returned to you as soon as possible. There will be no lien placed against your home in such cases - even past 90 days.
*Also, you can click on the Insurance page on the "Home page", to familiarize yourself with the Insurance process.